POLICE ITALY
//

Graphic illustration & presentation design for Police
// Police Italy is a premium menswear brand, which operates eleven stores across the UK. As the head of visual merchandising, I made commercial decisions regarding store layouts, mannequin styling, and fixture placement.

As well as this, I also undertook numerous design projects, including presentations for merchandising updates, concepts for window installations and store renovations, and creating in-store signage for promotions.
// This presentation showcases concept drawings for future store renovations and fixtures. Taking the brand identity, and applying it to the interior architecture of their retail spaces.
// The proposed renovation was split into two phases. The first uses the current merchandising kit, before having custom fixtures and fittings created at a later date.
// This presentation is an example of the merchandising updates that I would create and send out to stores. All text, illustrations, templates and styling are by me.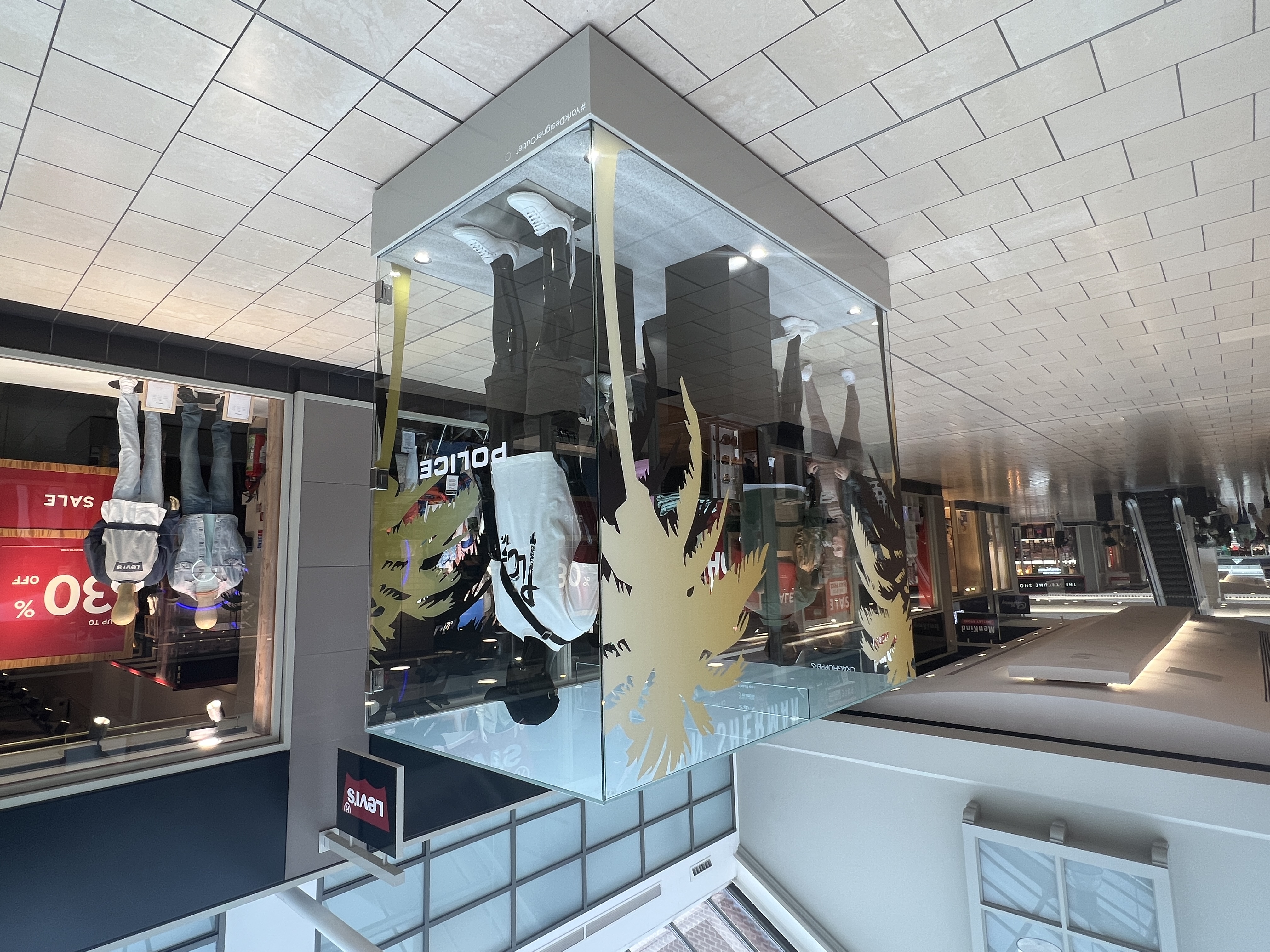 // Concept and installation for a summer marketing campaign.